Germany is turning away hundreds of migrants on the border with Austria as the government tries to cut the number of asylum seekers.
由于政府试图削减寻求庇护者的数量,德国对奥地利边境的数以百计的移民背转过身去。
There would appear to be a return to the strict implementation of the EU's controversial Dublin rules for asylum seekers, which chancellor Angela Merkel unilaterally suspended last year with her "open-door" refugee policy.
看来要回归到严格执行有争议的欧盟有关寻求庇护者都柏林规则,去年总理默克尔单方面中止这一规则而实行她的"门户开放"难民政策。
The government Tuesday also agreed to deport asylum seekers who have broken the law in the wake of the New Year's Eve sex attacks in Cologne.
Some 200 migrants a day are being refused entry into Germany, up from 60 in December, according to the Austrian authorities. Most of those refused entry are trying to cross Germany to claim asylum in Sweden or Denmark, a police spokesman said.
"Even if the conditions for asylum are met, we will send back those refugees who do not wish to apply for asylum in Germany," the spokesman said.
Under the Dublin rules, refugees must claim asylum in the first EU state they enter.
Merkel had effectively suspended the rules when she said Germany would take Syrian refugees regardless of which EU state they entered first.
Now she has pledged to reduce the number of refugees.
Sweden and Denmark have also tightened their borders in recent weeks.
Italy claimed yesterday that Europe must choose between its Schengen open borders and the Dublin rules, because the migrant crisis had made the two incompatible.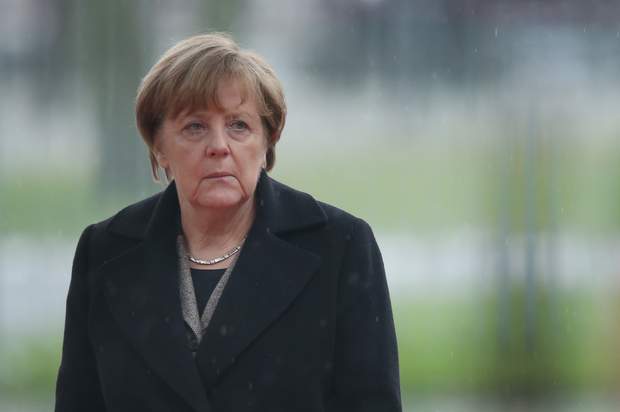 (Photo by Sean Gallup/Getty Images)
German Chancellor Angela Merkel reviews a guard of honour with Algerian Prime Minister Abdelmalek Sellal (not pictured) on January 12, 2016 in Berlin, Germany.
Paolo Gentiloni, the Italian foreign minister, said: "The European Union has two possibilities — either it suffers the consequences of the migrant flow or it tries to control it. It can control it if it acts in a united way and if it recognizes that rules thought up a quarter of a century ago are no longer suitable for the flows we are seeing today."
Italy and Greece are the main points of entry to the EU for asylum seekers. Both countries are critical of the Dublin rules, under which they are responsible for the vast number of refugees.
The number of asylum seekers reaching Europe shows little sign of abating. Some 18,872 arrived by sea in the first 11 days of 2016, says the International Organization for Migration.